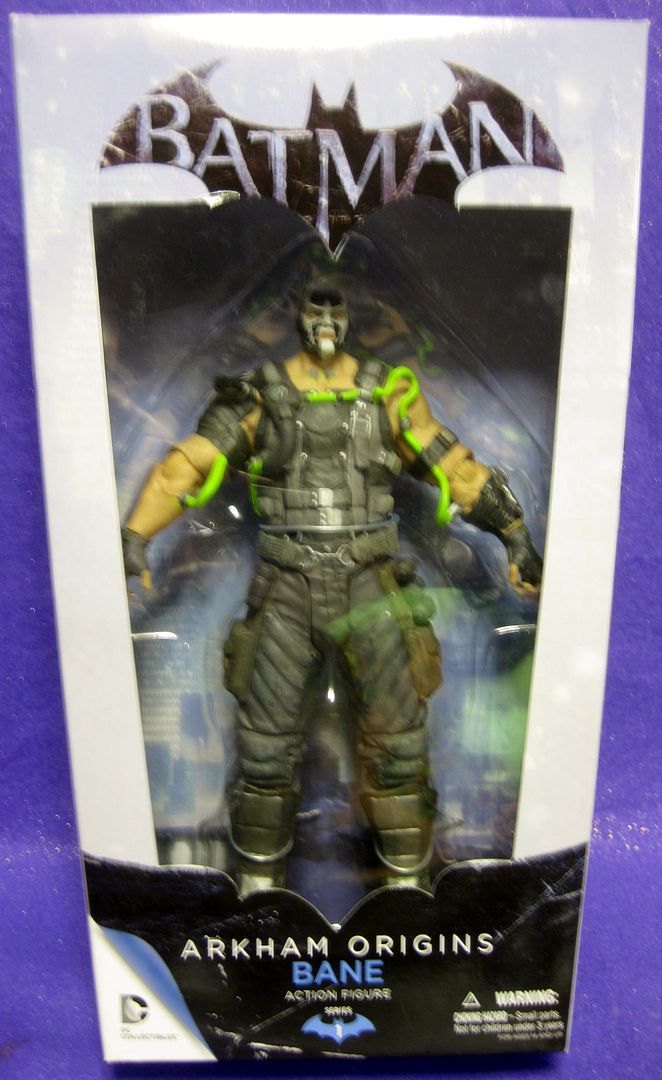 Wow. This picture is terrible. Sorry about that.
As much as I disliked
The Dark Knight Rises
, I was excited about this figure that combined that Bane's practical, militaristic look with the slightly sillier look of comic book Bane.
Look – I am a huge fan of Lucha libre, wrestling, and general costumed spectacle, but Bane's old singlet and wrist pump look was not the best.