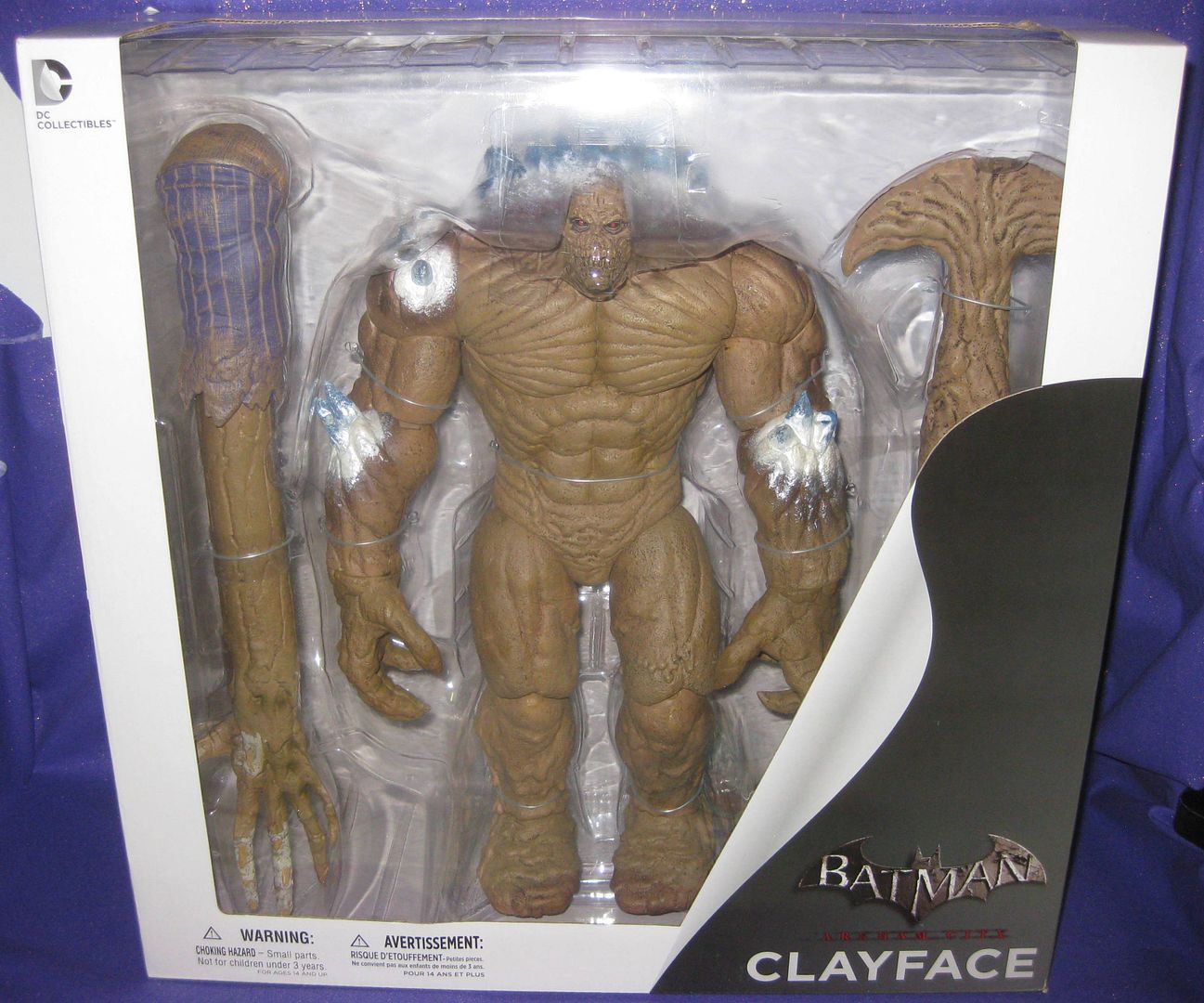 Welcome to Arkham Week on Needless Things!
Every day this week I'll be reviewing one of the new
Arkham Knight
figures from DC Collectibles.
At least, that was the plan until DCC delayed the release of the Arkham Knight figure, presumably because it contained some sort of spoiler for the game. If you don't know, the identity of the Arkham Knight is the big mystery of the game. And it has been handled
wonderfully
. Hopefully I will have had an opportunity to finish the story by the time this posts and I'll know whether or not my theory is correct. If you want to know who I am 100% positive the Arkham Knight is, listen to this week's
Needless Things Podcast
and I'll tell you at the end.
As a result of the delay of the Arkham Knight figure I only had four figures to review. Until I realized that I had somehow forgotten to ever review one of the largest action figures in my collection – the massive Arkham City Clayface from DC Collectibles.